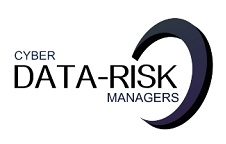 Join: Thursday, March 15, 2018 | 10am PST / 1pm EST
When it comes to preparing for a cyber security incident, it's only a matter of being too late and unprepared vs. being prepared well ahead of an incident. With the end of 2018 Q1 fast approaching, has your company reviewed its cyber and data security with this year's cyber security threats? Does your company have cyber insurance in place?  Make 2018 the year your company steps up its cyber and data security.
This webinar by Satellite Management Services and Cyber Data-Risk Managers provides a view of how 2018 cyber threats and vulnerabilities are being leveraged as attack vectors, and how you can take measurable steps to be prepared and defend against them.
Join us and learn how you can be prepared for when your cyber attack or data breach happens, and be ready to respond with the help of an experienced team of experts.
Webinar Highlights
Is your company ready for GDPR? Learn about what GDPR means for your cybersecurity strategy.
Top Five Emerging Cybersecurity Trends for 2018. We will sum up five trends that will play a significant role in 2018 and how it will define the way companies develop their IT strategies in the coming year.
How will cyber insurance be able to keep up with the evolving 2018 cybersecurity trends?
When cyber security fails, how will cyber insurance clean up the aftermath?
What does it take to get the best cyber insurance premium?
How long does the cyber insurance underwriting process take?