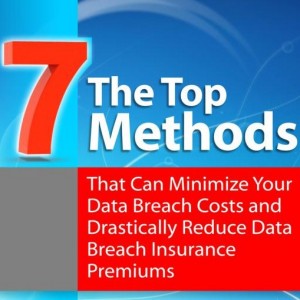 Healthcare Organizations are exploring Data Breach Insurance to augment the potential costs of a data breach.
To augment the potential costs of data breaches, many healthcare organizations are turning to data breach insurance as part of an overall risk management strategy. Data breach insurance offers healthcare organizations a comprehensive risk management solution for assisting in a cyber attack and/or data breach.
Please complete the box below to receive a FREE copy of "The 7 Top Methods that can Minimize Your Data Breach Costs and Dramatically Reduce Your Data Breach Insurance Premiums"
CYBER DATA RISK MANAGERS LLC is an Independent Insurance Agency specializing in Cyber Security and Data Breach response insurance. We offer solutions that help you quickly respond to cyber events and data breaches as well as to plan in advance for their occurrence. Given the ever changing nature of information assurance and compliance, you don't want to be caught unprepared.