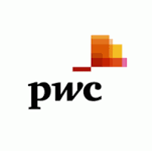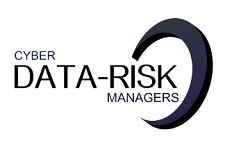 FREE Approx. 60 min. Webcast Roundtable
Date: Feb. 5, 2015
Time: 10:30-11:30 AM (EDT) / 15:30-16:30(GMT) / 16:30-17:30 (CET) (GMT+1) (Recorded)
Along with Members of the Cross-Border Group, clients of the Big 4 consultancy PwC, the cyber broker less the $5B AUM alternative funds/other asset managers Cyber Data-Risk Managers and the preeminent global corporate governance and cyber law firm Weil, Gotshal might be very well-served to attend this complimentary Webcast to consider the practical realities that is cybersecurity today in a post-J.P. Morgan and Sony world.
Indeed, following the 2-part webinars put on by Weil and, in part, AIG this past Sept. (the recording of which is available on request), this talk will go well beyond mere recitation of mandates to update both current regulatory expectations and reputationally-driven industry "best practices" as to these business-risk areas.
In particular, this high-level, extremely interactive discussion/debate will seek to broadly outline for Boards, C-suite and the Heads of the Depts. supporting both (i.e., CISOs, Compliance, in-house Legal, Risk, IT, DPOs, etc.) how best to begin or continue in earnest preparing for the "when, not if" tra-ditional reputational & increasingly regulatory scenario that are potentially devastating data breaches or other cyber attacks- and the potential ramifica-tions for doing nothing beyond adopting the standard that the NIST recom- mendations have become for the financial services industry.
In the end, the "take aways" for this talk will be as follows: once embraced that cybersecurity is NOT going away/is and will be an ever-growing chal-lenge which will only get worse in the foreseeable future, senior manage-ment can/must if they want to avoid/minimize potential risk exposure to the twin "pain points" that are reputational/governance & regulatory which, among other things, just might:
Harm future revenue/profitability streams & U.S. Domestic and/or glo-bal market competitiveness.
Kill pending deals or cause the renegotiation of price terms as a result of poor results of cyber "due diligence".
Make it easier for class actions to be filed/trigger withdrawals by inves-tors who appear to be willing to give up ROI basis points in exchange for increased, strengthened protection of their highly confidential/pot- entially market-sensitive information.
Make it much, much more expensive to secure cyber insurance in an increasingly "hardening" sellers'-market where the industry trend ap-pears to be verging on refusal by highly credit worthy issuers of coverage- which might give rise to failure to supervise regulatory/civil (criminal too?) liability even before a data breach has taken place.
Moderated by CBG, PwC's Joseph Nocera will be joined by Christine Marciano, President, Cyber Data-Risk Managers, Paul Ferrillo, Esq. of Weil, Gotshal and Manges, LLP.  At this event, which will be recorded, Joe, Christine & Paul will offer their relevant, broad and highly unique insight, perspective, etc.
(CBG is non-subscription/free, informal global industry group and private forum which embraces the Chatham House Rules.  In short, this highly dis-crete information exchange currently has 600+ members who are senior COs, as well as in-house Legal, Risk, IT & Data Protection Officers, at 400+ pri-vate funds, asset managers and other financial services firms.)
To attend this webcast either "live" or receive a web link to the recording, please email the head of CBG (JPWilson@GCCG.biz).