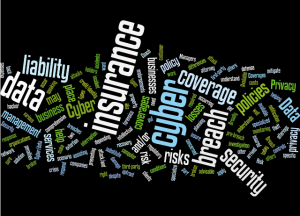 Today when a data breach happens, if an organization is not prepared for the costs incurred due to the breach, it can drain capital that can be used elsewhere. Cyber/data breach insurance helps to mitigate data breach and cyber attack costs and should be a consideration for all businesses and organizations that collect, store and transmit sensitive (PII) and confidential consumer or patient data (PHI).
With the many cyber/data breach insurance policies that are available today, there are important considerations that organizations need to know before purchasing cyber/data breach insurance coverage.
Join Christine Marciano, Cyber Insurance Expert and President, Cyber Data Risk Managers for this informative webinar to learn what your organization needs to consider before purchasing cyber/data breach insurance coverage.
Webinar Details:
Topic: "What to Consider when Preparing to Purchase Cyber Insurance"
Date: June 11, 2014
Time: 1:00pm – 1:45pm EST / 10:00 am – 10:45 am PST
During this webinar you will learn:
Things to Consider when Reviewing your Current Insurance Policies: Costly mistakes to avoid when reviewing your current insurance policies.
Acing the Underwriting Process: Important considerations your organization needs to know before applying for coverage.
Responding to a Data Breach: Learn how cyber insurance offers a data breach incident response plan.
Commonly Offered Cyber/Data Breach Insurance Coverages: An overview of commonly offered cyber/data breach insurance coverages.
Cyber Insurance Costs: How cyber insurance premiums are factored.
*** Recording will be posted soon. ***