Main Content
Cyber and Data Breach Insurance
Three Steps. Superior Coverage.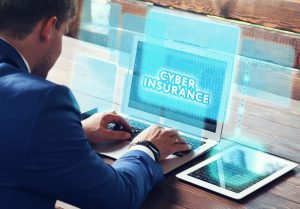 Complete our secure online quote form
One of the most simplest cyber insurance inquiry forms available online.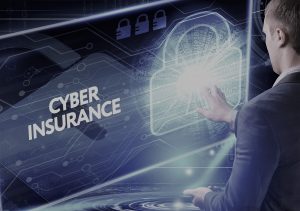 Compare Multiple Quotes
24-48 hour turnaround time
Highly experienced cyber insurance experts will assist your company.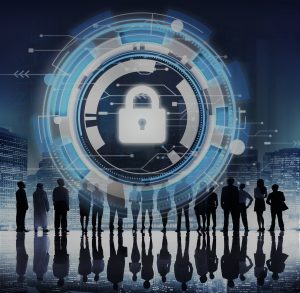 Get Covered This Week
Once you have made your policy selection, you're 75% on your way to getting cyber coverage.
What is cyber insurance?
Cyber insurance protects against data losses and/or unauthorized access or theft caused by unauthorized or criminal activity that may be lurking in your company's networks, software applications, emails and mobile devices. Personal indentifiable information (PII), Personal health information (PHI) theft/loss and Third-party business information, network intrusions, data breaches, employee errors, lost income because of system downtime, ransomware attacks – these and more are the types of losses that a cyber insurance policy typically covers. Coverage is offered for first and third party losses.
How much does cyber insurance cost?
Cyber insurance policy premiums are "not one size fits all", as premiums are factored on a company's industry, services, type of sensitive data stored/collected/processed, total number of PII/PHI records, data risks and exposures, computer and network security, privacy policies and procedures and annual gross revenue, and more.  Take a peak at some of our client's actual cyber insurance premiums.
Who is Cyber Data Risk Managers?
Cyber Data Risk Managers, is a highly experienced cyber insurance specialist broker in the United States, and in Australia, and is one of the rare few brokers who has years of experience and expertise helping companies, enterprises and organizations of all sizes, sectors, and industries with their complex or simple cyber insurance needs.
Why Cyber Data Risk Managers?
1. We're a highly experienced cyber insurance specialist team and recognized cyber insurance experts. Visit our Press Room to read our recent media press.
2. We have access to 60 + cyber insurers, including customized Lloyds of London cyber insurance programs.
3. We save our clients time, money, and headaches by helping align complex cyber and data risks with appropriate cyber insurance coverages.
4. We work fast, and while we cannot promise a quote within 15 minutes (when it comes to cyber, the 15 minute cyber policy should not be your goal) your needs are our #1 priority!
How Much Does Cyber Insurance Cost?
Premiums are based on many factors. Our motto is "just because one policy is cheaper, does not mean it's better." It's important to make an informed choice when purchasing cyber insurance. Cyber insurance is complex, and an experienced cyber insurance broker is an essential component in the purchasing and renewal process. Click below to view a wide range sampling of our clients' cyber insurance premiums.
What is CyberCruiseControl™?
Identify, Protect, Control and Insure
CYBER SECURITY
Best-of-breed business protection for your computers, mobiles and servers.
COMPUTER PROTECTION
Next-generation security, and proactive protection against cyber threats.
REDUCE OVERHEAD
Deploy, manage, and monitor security with less overhead.
EASY TO USE
Designed from the ground up. Simple to use, update, and purchase.
SALESFORCE CLOUD PROTECTION
Helps prevent external attacks from files and URLs uploaded by users.
HOSTED & CLOUD SOLUTIONS
Straightforward and scalable deployment. Cloud or local installation.
Why Cyber Data Risk Managers?
When it comes to today's myriad of cyber/data breach insurance solutions, working with a specialist broker that has extensive cyber insurance experience is crucial. As an experienced independent broker with access to all the major A-rated cyber insurance carriers and Lloyds of London programs, Cyber Data-Risk Managers can help your company obtain multiple cyber/data breach insurance quotes and help turn a complex policy selection and underwriting process into a simplified one whether purchasing a policy for the first time or renewing an existing one.
Learn more about us